Dental Bridges Near You
If you're missing teeth, there are a few different paths that you can pursue, including dentures, implants, and dental bridges. The latter is a particularly good option to explore because not only is it customizable, but there are several variants that you can receive depending on your needs.
Talk to our local dentist here at Imagine Dental Group to find out more about dental bridges near you. They'll be more than eager to answer all your questions.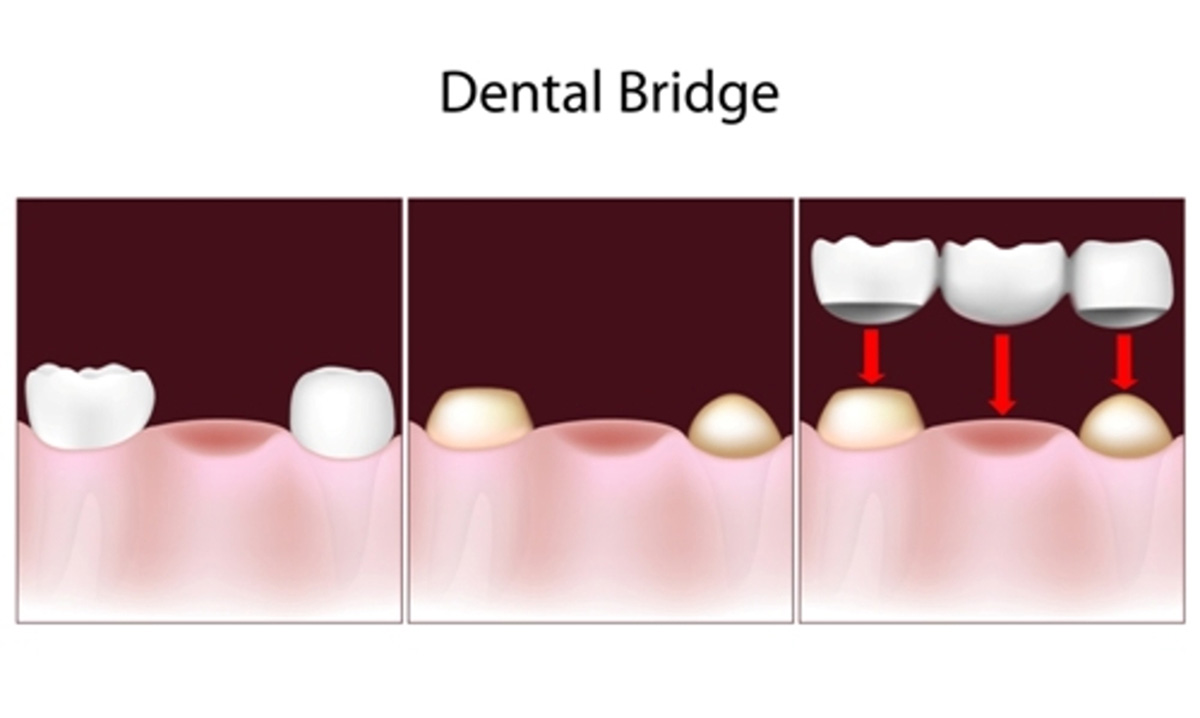 Looking Closer
The general form of a dental bridge consists of an artificial tooth (pontic) and two abutments. The pontic fills in your vacant socket and the abutments, usually two dental crowns, are fastened to the teeth on either side of the space.
Depending on the type of dental bridge you acquire, the pontic may only adhere to one tooth, or a metal-and-porcelain framework will be added to further strengthen the device.
When You Come In
The very first thing that will take place is a meeting with your dentist. They'll discuss your hygiene habits at home and what your expectations are regarding treatment, before moving on to examine your teeth and gums. They may also take x-rays. All these things help them understand the current state of your oral health and determine what the most appropriate service is for you.
Once your dentist deems you a suitable candidate for dental bridges in Vancouver, they'll prepare your mouth. In order for your prosthetic to fit properly, your teeth on either side of the gap might need to be filed down or reshaped. Next, a mold of the area is made.
It takes a couple of weeks for your unique bridge to be created; you'll be equipped with a temporary bridge while you wait. When it's ready, you'll come in for a follow-up appointment and your dentist will install it for you.
Then you'll be all set and won't have to feel self-conscious or frustrated with your smile anymore!
Visit Us
The skilled and friendly team of dentists, hygienists, and administrative staff here at our neighborhood dental practice welcomes anyone who needs restorative dental services to come in. We're more than happy to accept brand new patients as well as reunite with previous ones.
Our dentist will be sure to guide you through the process from top to bottom, so you know precisely what to expect and feel comfortable at all times. So, to schedule an appointment to receive dental bridges near you, call or drop by our location today!