Request An Appointment
With Our Family Dentist Near You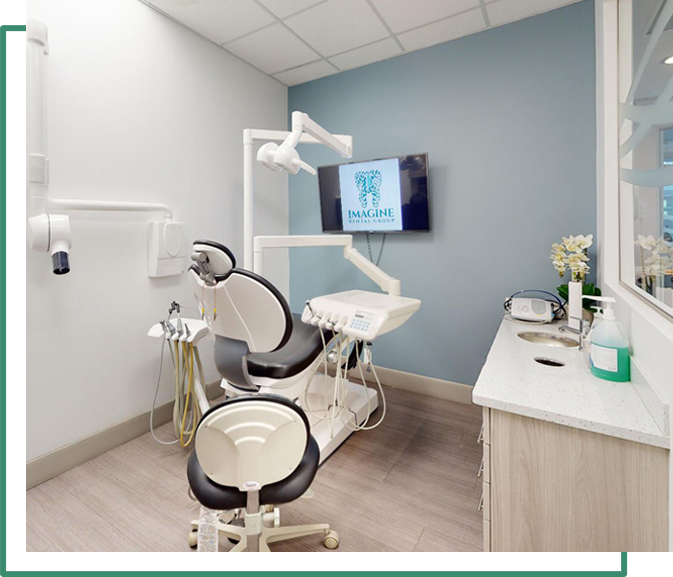 Welcome to
Imagine Dental Group
Family Dentist Near You
Our office is conveniently located and accessible via all major roads on Main Street and 49th in Vancouver. Our doctors and staff take great pride in offering exceptional services. Our friendly, compassionate and competent staff is dedicated to you and will ensure your comfort and quality care. We provide the latest in technology and treatment options. We provide gentle, family-oriented care to the adults and children of our community here and surrounding areas. We look forward to welcoming you to our dental family.
Why Choose
Imagine Dental Group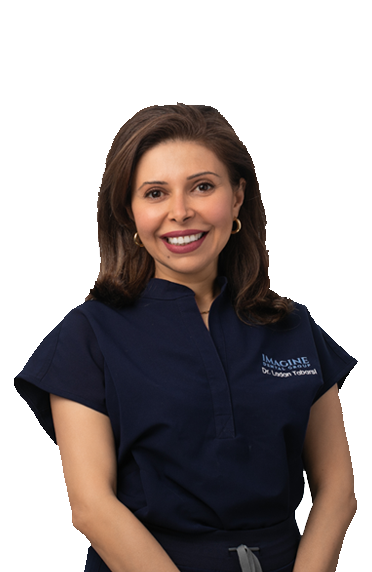 Meet the Doctors
Dr. Ladan Khairkhah-Tabarsi, D.M.D.
Dr. Khairkhah-Tabarsi is the proud founder of Imagine Dental Group. She is committed to providing the best dental care available to her patients.
Dr. Khairkhah-Tabarsi has graduated from the University of British Columbia dentistry in 1997. For over 20 years, she has dedicated a great part of her life to becoming the best dentist she could be and has pursued various fields of dentistry such as aesthetics, implants and root canal therapy.
Meet Our Team
Meet the Doctors
Dr. Chris Lee, D.M.D
Dr. Chris enjoys providing all aspects of dentistry including cosmetic and surgical dentistry. He has extensive experience in wisdom teeth extractions and implant dentistry, areas which he is heavily involved in teaching at the WISE Institute that he co-founded. He also enjoys using the newest technology involving Invisalign to align and restore patients' smiles.
When he is not at the clinic or teaching, Dr. Chris is spending time with his family. His hobbies include playing soccer and he also enjoys camping and photography. Dr. Lee is fluent in both English and Korean.
Meet Our Team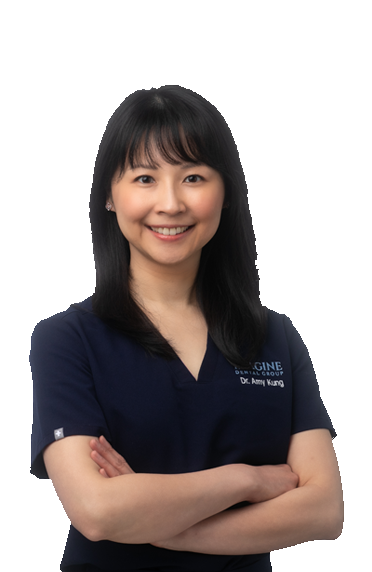 Meet the Doctors
Dr. Amy Kung, D.M.D
Dr. Amy Kung has completed her Doctor of Dental Medicine (D.M.D) degree from the University of British Columbia in 2010 after first obtaining her Bachelor of Science degree from Pharmacology. Since childhood, Dr. Amy Kung has always had a keen interest in human biology and therefore, she enjoys providing dental care to improve patients' overall health.
Dr. Kung advanced her skills in all aspects of general dentistry, including dental veneers, root canal treatment, gum grafting surgery, wisdom teeth removal, Invisalign, and Botox. In her free time, she enjoys learning and playing Jazz piano and spending time with her husband and two children.
Meet Our Team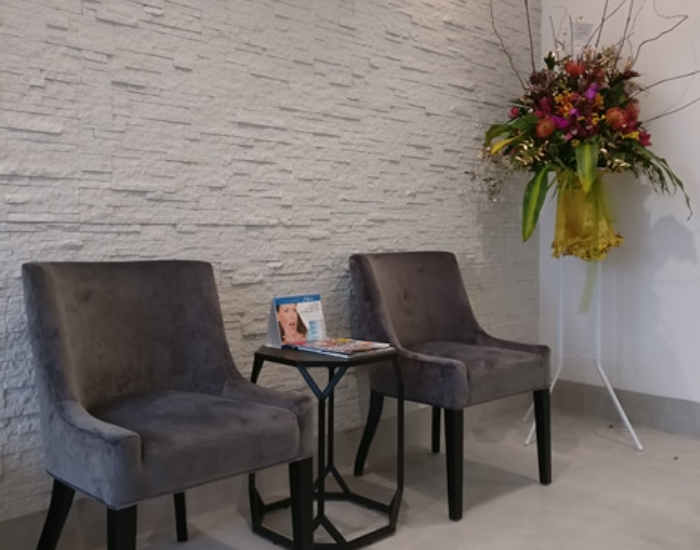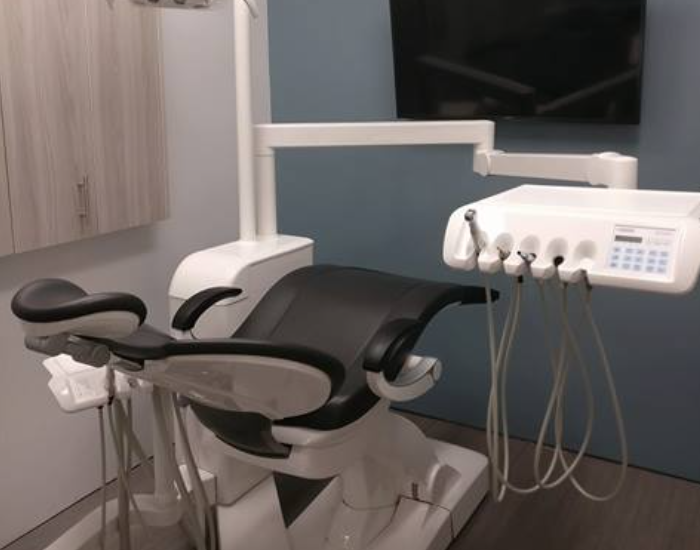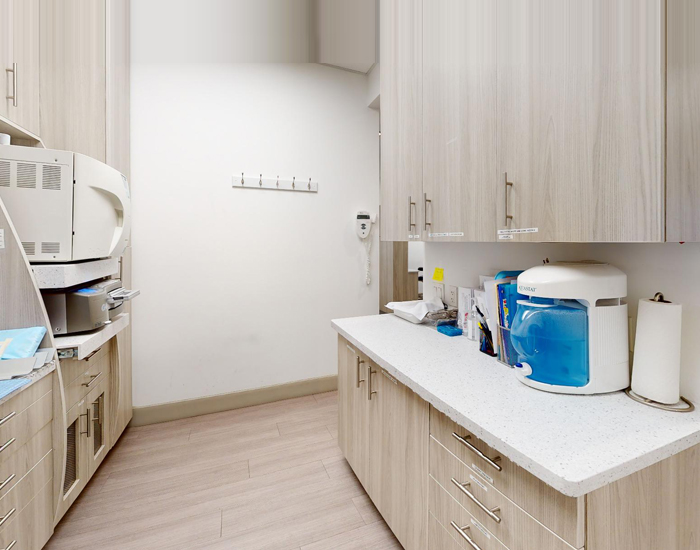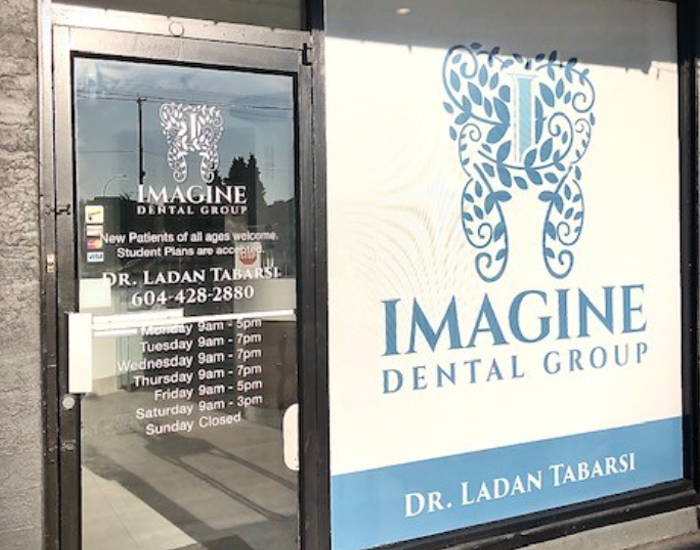 If your smile has been damaged, seek out professional dental care from a dentist near you as soon as you can. They'll work quickly and do all they can to get your oral health back to normal and alleviate any pain you're feeling.
Yes! There are a few alternatives to metal braces that you can explore, although the option that's the most suitable will be dependent on your needs.
Patients that need to undergo more advanced treatment to straighten their teeth and strengthen their jaw should talk to their dentist about lingual or ceramic braces. Invisalign is a good choice as well, however, it's best used to remedy more minor issues.
No! Even though implant dentistry requires surgery, you'll be given local anesthesia to help you stay relaxed and comfortable throughout the appointment. This medication can be administered through an injection, IV, or inhalation and numbs the target area; you won't feel anything while your dentist places the implant.
Your dentist in Main Street may advise root canal therapy for several different reasons, including:
Your tooth is severely fragmented (chipped or cracked).
Decay.
Infection.
An abscess or cyst.
Oral trauma.
Restorative dentistry encompasses a range of services designed to repair smiles that are damaged. Dental fillings, crowns, dentures, and tooth extraction are just a few examples.
Before receiving any form of treatment, you'll need to meet with a dentist near you. They'll accurately assess your oral cavity through a physical examination, taking x-rays, and discussing your hygiene habits. This information will allow them to identify the best course of action for your case.
If you prioritize your dental health, your crown should last between 10-15 years, perhaps longer. Brushing, flossing, using mouthwash, wearing a mouthguard when taking part in physical activities, and attending routine checkups with your dentist will help preserve your crown. Contact our dentist near you to learn more.