Porcelain Veneers Near You
Dental veneers are a popular method available to those of us who are searching for a treatment that provides lasting cosmetic results. Typically fashioned from porcelain due to the material's versatility and durability, veneers will not only boost the overall appearance of your smile but its functionality too.
If you're curious to learn more about obtaining porcelain veneers near you, we recommend calling or emailing our neighborhood dental office today. We will help you arrange a time to come in for a consultation to discuss this treatment with one of our dentists.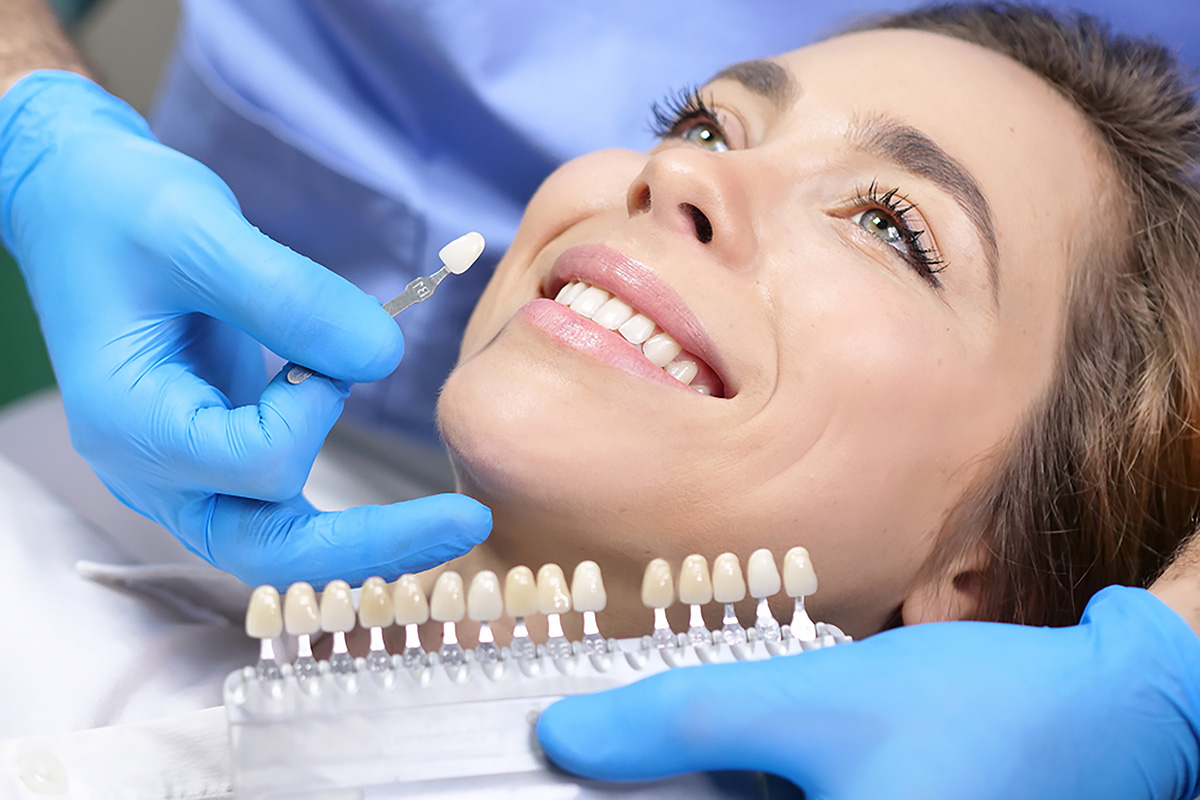 What are Veneers?
A veneer is a thin shell that's adhered to the outward-facing surface of your tooth. Your dentist will work with you to select a shade that's the closest to your smile so that when your treatment is over, no one will be able to tell that you've had dental work done – all they'll see is a stunning smile!
Once you're deemed a suitable candidate for this process, molds are made of your teeth and sent to an external lab. This is where the veneers are designed. Approximately 2-3 weeks later, you'll return to the dentist and have them placed.
A bit of your tooth enamel will have to be etched off so that the veneers can fully stick. A special light is also brought in to help your shells harden into position. Your dentist will double-check that everything is looking good before allowing you to go.
Should you have concerns or questions at any point during your treatment, don't be afraid to let your dental team. Your comfort and your oral health both matter after all.
What Can Veneers Address?
Below are some of the most common issues that porcelain veneers in Vancouver can remedy:
Irregularly shaped teeth.
Crooked teeth.
Noticeable gaps between some of your teeth.
Cracks or chips.
Severely stained teeth.
Unevenness.
You can obtain veneers for just a few or all your teeth; ultimately, it's up to you.
Here at Imagine Dental Group, we offer porcelain veneers near you. You'll be in safe, capable hands the entire time. Our staff is excited to be a part of your dental journey!